25 Wonderful Things To Do First Thing in the Morning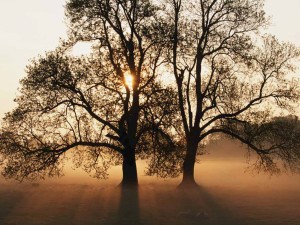 I believe that what you do first thing in the morning will determine how the rest of the day goes.  For the first half hour after you wake up, you're are in a state of hypnosis, so what you do gets impressed upon your mind and has an effect on your day.
Here's some ideas for starting your day in a powerful way. Pick one or two that you think will work for you and try them out. You won't believe the difference it makes when you choose what you're going to do first thing in the morning.
Get up earlier. Getting up earlier gives you more day and  more peace and quiet. You also give yourself  more time to do some of the things you want to do. Start by setting your alarm 15 minutes earlier. Then, drink a big glass of water.
Have a daily ritual that creates awareness, peace and serenity. NOT watching/ listening to the news, reading the paper or Facebook. Pick a few things from this list and put them together to create your own ritual that you do first thing in the morning.
Make your first thought of the day a positive thought. The night before, write down the positive thought that you want to have as the first thought of the day. "It's going to be a good day!" or "Glad I'm alive!" or maybe a gratitude list. I have a list of affirmations that I read to focus my mind on what I want to create.
Create your day. I got this from Dr. Joe Dispenza who was in the film "What The Bleep Do We Know!? Create your day first thing in the morning or the night before by imagining how you want your day to be. Say to yourself: "Today I will experience inspiration (or relaxation fun, etc.).  Today I will attract things that  inspire me. When they happen I will know that I created it."  Believe you can affect the universe.
Read and visualize your goals. Your mind cannot distinguish between what is real and what is vividly imagined. The mind likes and moves toward what is known. Get your mind comfortable with your goals first thing in the morning by closing your eyes and seeing yourself doing what you want to do, having what you want to have and being who you want to be.
Pray or meditate. Get in touch with the Infinite, whatever you consider that to be. It could be as simple as sitting in a chair and breathing, or in a lotus position or on your knees. Use a candle, beads, rosary,  incense or chanting. Take time to inquire within.
Go outside. Let the sun shine it's rays upon you. Breathe in the fresh morning air. Walk barefoot through the grass. Drink your coffee,  and eat your breakfast outside. If you do yoga in the living room floor, do it outside.
Do something in the garden. Water, weed, plant or harvest. Pick a tomato or a bunch of flowers for a vase. Or just sit there in amazement and wonder.
Do yoga or stretch. A flexible body means a flexible mind. You don't want hardening of the attitudes. Stretching releases tension and toxins, and gets you in touch with your body.
Read something inspiring. Religious books, your favorite inspirational authors, self help books, or a short quote to ponder for the day.
Listen to music. Music stimulates the brain and awakens the emotions. Whatever makes you feel good, listen to it first thing in the morning.
Write in your journal. Keep it positive. What have you learned recently? What is good in your life? Write a Gratitude list. Or, just quiet your mind and let it tell you what to write.
Take a walk. Greet the world as it awakes while moving your body. Breathe deeply. Walk to Starbucks to get you out the door. Walk to someplace beautiful if possible. Walk the dog.
Ride a bike. There's something about riding a bike that is freeing and joyful. Maybe 'cause you did it as a kid.
Get some exercise. Exercising first thing in the morning jump starts your metabolism, giving you a sense of relaxed energy. It could be walking, lifting weights, Pilates, going to the gym, push ups and/or pull ups. Make it work for you. I'll repeat that: Make it work for you.
Look at beautiful images. Fill your mind with beauty. Perhaps you have photos, or a great garden, or a picture book with incredible images. Give yourself a few minutes to take in the good stuff.
Do the magic that you do. If you are a writer, write. If you are a painter, paint. If you are a musician, make music. If you're a singer, sing. If you are a dancer, dance. If you are a photographer…
Write a letter to someone you haven't contacted for a while. Just say hi.
Call someone you've been meaning to call or haven't talked to in a while. "Hi, I know it's first thing in the morning, and you're probably getting ready for (work, school) but I just wanted to say that I really (miss you, love you, am thinking about you, remembering the good times, want to apologize, etc.) That's all! Bye!"
Treat yourself to breakfast. If you usually fix your own stuff, go out and eat, connect with the world.
Fix your own breakfast. If you usually go out, then nurture yourself by feeding your own sweet self.
Make a donation.Write a check or go online. Make your first act of the day one of generosity.
Get in bed with your kids and smooch on them. I do this every morning.
Wear something that's comfortable that makes you feel good. Get it ready the night before ( ironing it or washing it).
Call in well. Instead of calling in sick, call in well. Say  "Hi, I'm feeling too good to go to work today. Think I"ll hang out in the Rose Garden at the Huntington instead. See you tomorrow." Or call in sick for a mental health day. Take the day off, you deserve it!
Step out of the insanity of the daily grind by getting in touch with what is true and meaningful on a daily basis. Making a "first thing in the morning habit" out of just of few of these things can change your life.
If you need help getting up earlier, or with a better attitude,  contact me and let's talk about what we can do to help you start your day in a better way.  
Ted A. Moreno
FEEL FREE TO — USE THIS ARTICLE IN YOUR EZINE, WEB SITE OR BLOG. Just let me know, and include the following:
Ted A. Moreno is a Certified Hypnotherapist and Success Performance Coach. Ted helps his clients transform their lives by and reach their goals of success, abundance, personal development, health and happiness. To learn more, visit
www.TedMoreno.com/blog
https://tedmoreno.com/wp-content/uploads/2011/05/Tree1-300x225.jpg
225
300
Ted Moreno
https://tedmoreno.com/wp-content/uploads/2020/05/The-Moreno-Method-Ted-Moreno-300x96.jpg
Ted Moreno
2011-05-25 16:41:20
2018-05-31 03:49:12
25 Wonderful Things To Do First Thing in the Morning