Are You Ready for Change?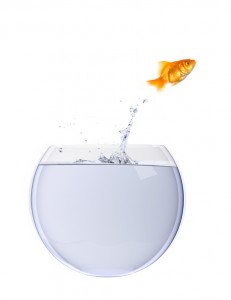 Are you ready for change? You'd better be. Because it's coming like a locomotive and if you're not ready, you'll get run over.
I remember when we went from rotary dial to push button, then to cordless. I got my first cell phone in 2005.
I remember using lps, (long playing records) to 8 track, to cassette, to CD, to iPod.
Those changes were easy, and fun.
Other changes were not so easy. The transition from college to work.
I didn't learn to use a computer until 1998. That was hard. I'm still learning.
Getting married was great but having kids required a period of adjustment, from only being responsible to myself to being responsible for the care of another human. I thought I was ready for change but I wasn't so ready.
I pushed back when I was informed that it was time for my baby daughter to start eating solid food.  I had just gotten the baby food thing down. I wasn't ready for change.
Letting go of the naive idea that all I had to do was print business cards and my phone would start ringing. Not. I had to learn to market my practice. ("Turn and face the strain" D. Bowie)
Every time I thought I had it figured out, something changed, and most of the time, I wasn't ready for the change.
The pace of change in our lives accelerates exponentially. I read recently that there has been more change in the last 30 years than in the last 300.
We as 21st century humans must assimilate change and new information more rapidly than at any other time in history. To achieve our goals such as happiness, fulfillment, or prosperity, we must be willing to let go of the old and move into the new and unknown. That is my business, the business of change.
Are you ready for change?
Change will come knocking… wait,  back up. Change will crash through your door and come rolling in whether you are ready for change or not.
Birth and death, growth and decay, marriage and divorce, buying and selling, falling in love and falling out, getting hired, getting fired, getting on board and jumping off, sometimes you make the choice and sometimes it's made for you.
How do you get ready for change? You get ready to let go. You realize that all things are in transition and that all things must pass. It's not easy and most don't navigate change easily.
When should you get ready for change? You probably won't until you realize that you are not ready and that the train is about to clobber you. That's when it become apparent that it's time to leave your car stuck on the track and run like hell.
Can we be ready for change? Probably not most of the time. But when it's time to change, time to let go of what's been, we can be ready with the belief that we can do it with grace, trust and confidence.
Ted
Having trouble dealing with change? Click here to contact Ted.
https://tedmoreno.com/wp-content/uploads/2014/08/iStock_000002934909Small1-231x300.jpg
300
231
Ted Moreno
https://tedmoreno.com/wp-content/uploads/2020/05/The-Moreno-Method-Ted-Moreno-300x96.jpg
Ted Moreno
2014-08-27 05:14:23
2018-05-30 20:14:33
Are You Ready for Change?