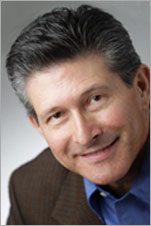 Ted A. Moreno is a hypnotherapist, success performance coach, published author, educator and sought-after speaker who helps his clients become free from fear and anxiety, procrastination and bad habits such as smoking.
He is a Certified Hypnotherapist, Certified NLP Practitioner, and holds the Master Certification as a Therapeutic Imagery Facilitator. In addition, Ted is an Honors Graduate of the Hypnosis Motivation Institute and a recipient of the Director's Award from HMI, awarded for exceptional professional achievement during clinical residency. Ted's book, "The Ultimate Guide to Letting Go of Negativity and Fear and Loving Life" is available on Amazon.com.
With more than fifteen years of mastery in the art of motivating people to take action, he brings a lifetime of expertise in the fields of personal development and human potential. He has studied yoga, tai chi, chi gong, and Zen meditation and has advanced training in the Reiki method of natural healing.
Ted combines his life experiences, compassion and humor with his expertise in hypnotherapy and imagery techniques to help clients move past limitations and create transformational change in their lives. He teaches his proven techniques to business professionals, performers, athletes, students and anyone seeking excellence in all areas of life. 

In addition to being a published author, he is a sought-after speaker and educator, teaching classes on hypnosis, self hypnosis, motivation, and goal achievement.
An accomplished musician and singer, he enjoys hiking, reading, and ice cream. Ted lives in San Dimas, California and is married with two beautiful daughters.
Diploma in Hypnotherapy, 2004
Hypnosis Motivation Institute, Nationally Accredited College of Hypnotherapy
Cal State Los Angeles, 2002
University of Arizona, 1981-1984
Immaculate Heart College, 1979-1980
Continuing Education
Practitioner of Neuro-Linguistic Programming
Practitioner of Time Line Therapy
Master Level – Therapeutic Imagery Facilitator
Better Sleep through Hypnosis
Stop Smoking 101
Hypnosis and Parenting
Excel in your Practice
Hypnosis and Weight Loss
Past Life Regression Therapy
Landmark Forum
Ultimate Internet Boot camp
Certified Hypnotherapist 
Hypnotherapists Union Local 472 – 800-778-6466
Certification/License Number: AL011180
Certified Practitioner of Neuro-Linguistic Programming 
NLP Transworld/American Hypnosis Association – 818-758-2730
Certified Therapeutic Imagery Facilitator 
American Hypnosis Association – 818-758-2730
HMI Director's Award 
Hypnosis Motivation Institute – 03/25/2004
American Hypnosis Association
Member Since: 2004
Hypnotherapists Union Local 472 
Member Since: 2004
Business Networking International (BNI) RosebowlChaper
Member Since: 2005
Pasadena Chamber of Commerce 
Member Since: 2009