Giving Yourself Permission to Just Hang Out and Relax.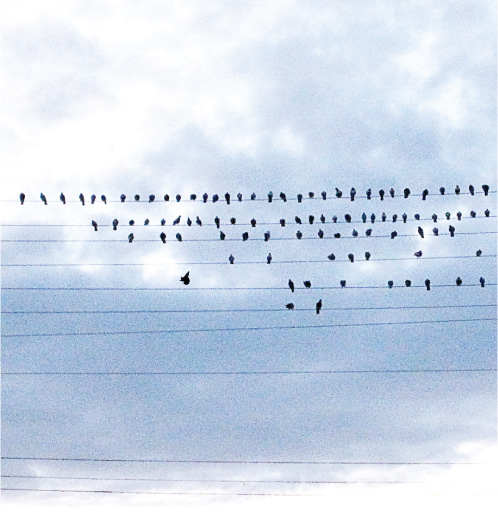 Friday I stayed home with a bad cold.  Cancelling the two appointments I had on Saturday was not an option.  I got through Saturday without sneezing on my cleints, and spent the rest of the day on the couch with a box of Kleenex.
Sunday I woke up at 6 am still feeling pretty lousy. Saturdays and Sundays I usually get up at 6, and write this blog in my home office. The voice in my head  was saying: "Get up right now, go into the office and start writing…wait, how about just a couple more minutes sleep? OK. Then I'll get up and get to work…yeah, that's it…"
I woke up at 8:30, feeling guilty and behind schedule. All of a sudden, something occured to me: "I'm under the weather, can't I get a break??"
After all,  I was battling a cold. It seemed like it should be OK for me not to jump out of bed and start working on this particular Sunday. Then I decided something that totally changed how I felt: I wasn't going to do a darn thing  that day except take it easy. And that's what I did. I sat on the couch and watched TV, something I never do. I played with my kids. I felt like I was on vacation. No pressure, no work, I had nothing I had to get done. It felt freakin' great. Here I thought I was the expert on how to relax, but I had to be reminded that day how incredibly important it is to just chill out.
Relaxation is as necessary as food and water. Without regular relaxation, stress builds up and creates dis-ease. Yet, it seems that in our culture, we feel the need to jam more and more into each day. The fact is, research shows that daily time for relaxation actually increases productivity.
The mind can only take in so much information or stimuli before it becomes overwhelmed. Many factors can contribute to overwhelm, including lack of sleep, physical discomfort or pain, emotional challenges, hunger, and especially stress and worry. When we become overwhelmed, we aren't able to keep things in perspective anymore, and our tolerance and patience plummets. We actually enter  a trance state, and since we're focused on what we don't want, we create more of it through the power of suggestion, creating a vicious cycle.
If you stay stressed and overwhelmed long enough, this state can become a habit or the norm. Things begin to fall through the cracks, exhaustion kicks in, and if you don't have the good sense to say "I need a vacation" then your body will force you to take one.
If you're having trouble relaxing, here's a few useful tips:
Schedule your relaxation time in as an appointment with yourself. Could be a whole day, a few hours, or a few minutes to listen to a relaxation or hypnosis CD. The key is make the choice to do it and do it regularly.
Take breaks. I know you've heard this before. Alex Mandossian suggests having a timer and work in 50 minute increments, then when 50 minutes is up, you absolutely have to get up and take a break, walk around, or have a snack or a meal.
Take a power nap. According to Wikipedia, "Scientific experiments  and anecdotal evidence suggest that an average power nap duration of around 15-30 minutes is most effective."
Keep your perspective. Will your email inbox ever be empty? Will you ever really conquer all the weeds? Have you every been truly caught up? Will the work at your job ever be "done?" If the answer is no, then that is the reality. Work when you should,  relax when you should. I don't know for sure, but I'll bet that it's true that nobody ever said on their deathbed, "I should've spent more time at the office."
Learn to say no. Is it imperative that you attend every invitation you recieve?  Give your time whenever asked? Are you guilted into attending parties, weddings, work functions etc. even when you don't want to? It's your life, your precious and valuable time, and your choice, so choose wisely.
Take one day a week off. One day when you absolutely do not involve yourself in your work, job or career. One day to let your mind be free to focus on something else. Even God took a day off.
Loosen up and have some fun. The last time I spoke to God, She told me that we're here to enjoy life. Who am I to disobey? What good is working hard and  having lots of stuff, if you can't hang loose and enjoy it? Short answer: no good.
Listen to music. In my house, I'm the kitchen clean up guy. It's a lot more tolerable if I'm listening to tunes. Even if you aren't a big music lover, listening to relaxing music while driving can go a long way towards  easing the stress of a daily commmute.
Take a walk outside. It will get you out of your head, and that's where your stress lives. A walk after dinner will do wonders for your attitude.
Then there's the tried and true…yoga and meditation or some kind of mindfullness practice. Having been around for a couple of thousand years, we can assume that there's something valuable in these practices.
Or you can make it really easy on yourself and just call me. Here's what I'll do for you. I'll give you a half hour Power Relaxation Session  for $59, including a recording of the session. You come in, we say our howdy dos, you get in the happy chair, I do the hypno-relax magic, you walk out with a smile on your face and a recording waiting for you in your inbox. How easy is that? (South Pasadena location only, this offer expires September 30th.)
If you liked this post, please leave a comment and/or share it with your social networks.
TMan
Ted A. Moreno
Personal/Small Business Coach
Certified Hypnotherapist
www.TedMoreno.com
 (626) 826-0612
  Photo by Skye Moorhead.
www.skyemoorhead.com
https://tedmoreno.com/wp-content/uploads/2010/09/crows211.jpg
524
498
Ted Moreno
https://tedmoreno.com/wp-content/uploads/2020/05/The-Moreno-Method-Ted-Moreno-300x96.jpg
Ted Moreno
2010-09-14 23:57:52
2018-05-31 14:27:29
Giving Yourself Permission to Just Hang Out and Relax.