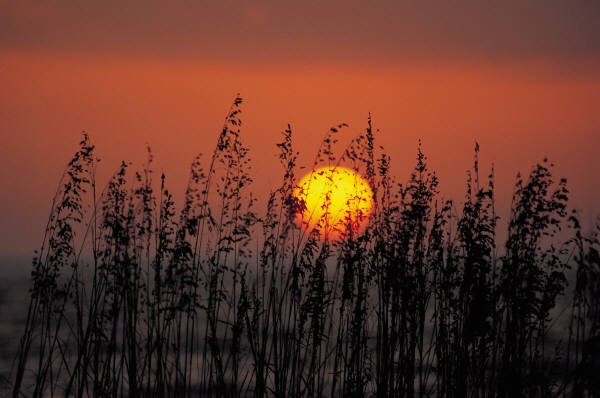 Recently I came across this article by a man named Tom Hoobyar, who was an inventor and high tech CEO.  It contains some of the wisest words I've ever read. Tom Hoobyar died on September 25th, 2001, but his words live on. Take some time to read one of my favorite guest posts.
12 Laws of Life by Tom Hoobyar
1. SELF-MANAGEMENT AND PEOPLE SKILLS ARE THE KEYS TO YOUR SUCCESS AND HAPPINESS. This is a MAJOR fact of life. And it took me a long time to get this. If you want to be smarter than me you'll give this first principle serious consideration. Your skill level in these two areas will determine the quality of your whole life. Every champion and high achiever knows this. These simple skills are the clear difference between winners in life, and losers.
If you learn to manage yourself you can accomplish anything you can dream up. You can deal with negative experiences wisely and you can add skills as you need them. You can become unstoppable. Self management puts you on the launching pad to all the success you desire.
Most people limit themselves by their unwillingness to consider personal change. They won't learn new things and they won't change their behaviors even when they discover they've been wrong. The funny thing is, self-change is EASY. You are the one person that you can get to anytime you want. You don't need permission or an appointment, and no one can stop you from learning and changing whenever you decide to. The only obstacle is you! Self-management is actually the first step to building people skills.
Once you commit to changing yourself into who you can be, you will notice the people around you in a different way. Now you see them as fellow beings with their own fears and drives. And they will see you with new respect and attractiveness.
You are surrounded by people who can help or harm you, based on how you treat them. Learning how people work is a skill, just like learning how you work. These people can multiply your efforts and supercharge your success It takes leadership and persuasion skills – people skills.
People skills are like a booster rocket propelling you to your dreams. And the process of succeeding with others can be learned just like you learn to make toast. If you follow directions and practice, you can develop the skills that will make you very happy and prosperous.
2. YOU ARE AT THE CENTER OF YOUR UNIVERSE. STAY THERE! As a young sailor I learned the hard way that when I was in a foreign port I needed to take my corners wide and keep my hands out of my pockets. In other words, I had to stay balanced, alert and ready to react to surprises. I've found that a lot of life's situations are like "foreign ports." They range from the bedroom to the boardroom, and you will encounter them throughout your life.
Keep your balance. Stay centered. Expect surprises.
Being centered has two sides; inner and outer. Begin within. Inner centeredness comes first; look there for your best self. It is how you will find peace of mind. There is a place in you that's connected to something beyond you. Spending time there will keep your mind clear and your spirit refreshed. That "doorway" is your center.
Until you're connected to your core you won't be very good at handling the rest of the world. Few people really get this. It is the single most important and least understood fact of life. Your center is easy to find. Every spiritual tradition in history teaches prayer and meditation — it's the most important thing you can do for the quality of your life. Just take a little break a couple of times a day, and learn to be still and RELAX.
If you give yourself this little time each day you will become calmer, stronger and your physical and mental health will improve. You will begin to focus more on what you think of yourself than what others may think of you.
For outer centeredness, you need to gain awareness of your personal boundaries. This is critical. Pay close attention to where you stop and others start. Protect your personal prerogatives and respect those of others. Allowing others to invade your boundaries will destroy your personal freedom and subject you to their tyranny.
If you cross the boundaries of others you become codependent with them, caring more about how they live their lives than how you live yours. You can care about others without having to run their lives. Let them go and feel the relief, once you get used to living only your own life.
3. WHAT YOU THINK ABOUT MOST IS WHAT YOU GET. There is a Law of Attraction in human nature. What is in your mind is reflected "out there," in what you experience as your reality.
Afraid? Then all the goblins that you fear will be attracted to you. The only useful purpose of fear is to remind you to plan. Plan so that you protect yourself from harm, but don't become timid. If you play it TOO safe you'll freeze in place and trade your life away for nothing.
Angry? Then you'll get a lot of angry people to tussle with. Your life will fill up with honking horns and people pushing you around, and you'll spend all your time pushing back.
It's a good idea to choose your habitual thought patterns carefully. Love, optimism and gratitude are good choices. These states of mind inspire you to explore, to create, to grow and to give. People and opportunities will become attracted to you. And the goblins and angry people will get smaller and less important, and finally they'll fade and go away.
The point of choice comes up when you have to deal with a challenging situation. Do you call it a "bad break" – some S.O.B. was out to get you? Or was it just something that happened, leaving it up to you to interpret in the most nourishing way?
You might as well be positive. Bottom line — it works better. It makes you easier to be around and more creative and good-natured. And your immune system will be strengthened. Events are just events until our thoughts and reactions turn them into experience. What the experience means, how useful it might be, those are the choices that we make — they're the stories we tell ourselves about our lives.
We're taught that it's not 'reasonable' to expect to win all the time. Nonsense! That kind of thinking numbs ambition and smothers greatness. Even worse it leads to reasonable excuses. Excuses don't accomplish anything so do NOT be reasonable. Actually, achieving the impossible is quite normal — you've done it thousands of times. EVERYTHING you do now was impossible for you before you did it the first time, from feeding yourself to balancing your checkbook.
Try this for a week. Focus on what you want instead of what you don't want. Practice the skills of optimism, gratitude, generosity and forgiveness and your life will expand. Yes, that's right. PRACTICE.
Good attitudes are skills that you develop through repetition, just like swimming or math. And skills become second nature through practice. You will become stronger and more relaxed when you decide that you might as well thrive. Your commitment to expectancy is another skill, and it's decisive and magnetic. It attracts luck and creates focus. People and opportunities will be drawn to you. Life starts to get easier. And more fun.
Go ahead and test it. What have you got to lose? The only way you can fail atanything is to quit trying!
4. YOU MAKE YOUR HABITS AND THEN YOUR HABITS MAKE YOU. You've probably heard the saying, "As you sow, so shall you reap."
It means that our lives are created by what we do, not by what we intend. It means that we can harvest only what we plant. And every day you're planting something, so choose wisely.
The biggest and most important influences in your life are created by small daily acts. For example — Meditate, Study, Set Goals, Save Money, Exercise, Floss, Smile, and Say Thank You. When you do the right thing at the right time it makes more difference than if you make a big dramatic effort too late. Cramming may work in school, but not in real life. The school term is over in a few months; life lasts longer. Days turn into years and those years become your life.
The most important qualities in life — Spirituality, Health, Relationships, Wealth, and Your Personal Character — are developed by regular acts done on a daily basis. They're called "practices." Daily practices — done on schedule. What? Just "can't do anything on a schedule?" Baloney. You can do anything you want on a schedule, unless you've never gotten to a plane on time. It's a matter of priorities. And your priorities create your quality of life.
Choose the practices of your life as if you were a farmer. You can't skip spring planting if you want a fall harvest. Master this principle and you will live your life to its fullest.
Changing your life doesn't take a lot of work — just repeat a single positive act daily for three weeks and it will become a habit. Good. Now add another one. Then another one. The force of good habits will automatically generate power and "good luck," and your life will blossom.
5. GUILT ENSLAVES YOU. RESPONSIBILITY LIBERATES YOU. Here's a secret about "Original sin". It's guilt, and you get it from your parents.
Are you self-conscious? Most people are. They're worried that they're "unzipped." They're walking around thinking that people will notice their missing button, their bad hairdo, their poor credit and personal shortcomings. These feelings are universal — we all got them while we were being taught how to behave as infants ("No!" "Bad!" "Don't!").
When we become adults we are supposed to leave these feelings of inadequacy in childhood where they were needed. The way to do this is to forgive your parents for their shortcomings, whether they were minor or major. And then forgive yourself for all your sins, real and imagined.
Forgiving doesn't mean that you think what happened was okay. It just means that you free yourself from the work of remembering it and getting mad at people that are not even around anymore. Including the younger "you."
You MUST do this if you want to be free.
6. "OBLIGATIONS" ARE A FRAUD. Okay, take a deep breath here. This one gets a lot of people, because most of us have been brainwashed all of our lives to believe a huge lie. We've all been taught that we "owe" other people all sorts of obligations, and that we should expect lots of things from them in return.
That idea, in one word, is bullshit.
We waste an incredible amount of time either doing things we don't want and don't have to do, or feeling guilty because we didn't do something we "should" have done. We also waste a lot of time and emotion being disappointed when we don't get what we expect from others.
Freedom lies in the other direction.
The truth is, you don't owe anyone anything and they don't owe anything to you. This is all part of the "guilt" thing. It's good for us to give to others, but ONLY when and how we choose. The difference between free people who master their lives and those who are slaves is easy to spot.
Who sets their priorities?
Free people set their own priorities, while "slaves" allow them to be set by outsiders.
Your life belongs to you and you alone — and not anyone else.
Want a formula for unhappiness? Make your welfare dependent upon someone else's choices. Do you need "support" from those you love? Or approval from a parent or friend? Or permission from anybody to pursue your own path? That's not living — that's slavery! Don't look to anyone else for your success or happiness. That's your job and yours alone. You must tend to your own welfare. No one else will, nor should they.
Tom Hoobyar's website, Marketing Magic, is run and managed by his daughter Tracy at www.TomHoobyar.com.  You can download a copy of the 12 Laws of Life by clicking here.
If you liked this post, please leave a comment and/or share it with your social networks using the buttons below.
Your companion on the path to transformation,
Ted A. Moreno
https://tedmoreno.com/wp-content/uploads/2012/03/settingsun1.jpg
398
600
Ted Moreno
https://tedmoreno.com/wp-content/uploads/2020/05/The-Moreno-Method-Ted-Moreno-300x96.jpg
Ted Moreno
2012-03-28 23:06:24
2018-05-31 02:49:30
12 Laws of Life, Part I