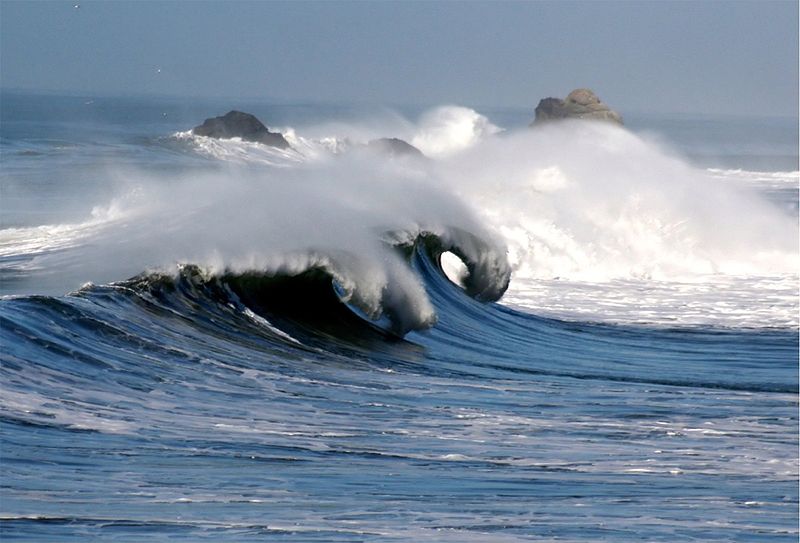 In 1927, at the age of 32, Buckminster Fuller stood on the shores of Lake Michigan, prepared to throw himself into the freezing waters. His first child had died. He was bankrupt, discredited and jobless, and he had a wife and new-born daughter. On the verge of suicide, it suddenly struck him that his life belonged, not to himself, but to the universe. He chose at that moment to embark on what he called "an experiment to discover what the little, penniless, unknown individual might be able to do effectively on behalf of all humanity." Over the next fifty-four years, he proved, time and again, that his most controversial ideas were practical and workable. (www.ideafinder.com)
Amy Winehouse, the English singer-songwriter known for her powerful vocals, died last Saturday, July 23rd. The most common reaction was  "how sad".  In my mind though, I couldn't help but think: "Yeah, but she went out with six  Grammy nominations and five wins under her belt!" In addition, she's "credited as an influence in the rise in popularity of female musicians and soul music, and also for revitalising British music. Winehouse's distinctive style made her a muse for fashion designers such as Karl Lagerfeld." (Wikipedia) All by the age of 27! Winehouse said of her music "It's the only thing I have real dignity in in my life. That's the one area in my life where I can hold my head up and say, "No one can touch me.""
Each one of us will die. Sorry. The  question is, what will we give while we live?
Things that are rare and in short supply are considered to be precious. Things that are plentiful are considered to have less value. We believe our days will go on, plentifully, but in fact, they may not continue beyond the next hour.  The truth is, the only time we ever have is now, until we don't.
You might feel that you have the rest of your life to write that book, learn that instrument,  make that apology, say "I love you", start that foundation, or forgive that hurt. But what if the rest of your life is one month, one week, or one day? Will the rest of us be deprived of your tender words, your song or your contribution because you thought you had all the time in the world?
"When asked "What thing about humanity surprises you the most?", the Dalai Lama answered:
"Man…. Because he sacrifices his health in order to make money. Then he sacrifices money to recuperate his health. And then he is so anxious about the future that he does not enjoy the present; the result being that he does not live in the present or the future; he lives as if he is never going to die, and then dies having never really lived."
 
As Buckminster Fuller realized, our lives are not are own. There is only one Life, and we have been given, or perhaps given ourselves, a piece of it, along with the opportunity to do with it what we will, in the short time we have.
There is the matter of your responsibility. Our mutual responsibility to share the most dignified, highest vision of ourselves. By virtue of the fact that you are alive, you have been called out. What will you do before, to use Emily Dickinson's words, you are "called back"?
Will you continue to argue for your limitations? Stubbornly insist that it's not possible? Tenaciously cling to your beliefs that you are a mere leaf in the wind? Invalidate that which is most unique and divine about you?
Or will you acknowledge that you are here for a purpose, and own the vast power you have to make a difference, regardless of how insignificant it may seem to you? It may not be true, but I wonder what would happen should you decide to stand in that belief?
We are dying, each of us, second by second, but we are also reborn to each new moment. In that moment, a decision can be made, a step taken, a seed planted, a word spoken. Each night we die to what is called yesterday, and in our slumber, we release all we know about us, sweet forgetting, to be born awake, and to reassemble what we call our life from the pieces we pull from memory. However, the opportunity  generously awaits us to re-member, to put it together differently, to revive, putting a scratch on the grooves so that it never plays the same again.  Bucky Fuller did, he wasn't the same guy that walked away from that freezing lake, as he set out on his grand experiment.
Finally, there's a song by Chris Whitley, (born the same year as me, died four days before my oldest daughter was born) called Dirt Floor:
There's a dirt floor underneath here To receive us when changes fail May this shovel loose your troubles Let them fall away
We don't know when our troubles will be loosed, but until they are, we can celebrate them; they are a symptom of life. Our remaining moments may be few or plentiful, yet each one is a rare and precious jewel.  We can exchange them for the priveledge of asking what we can do and what we can give, though it might create troubles, and though we might be little, penniless, and unknown. That way, when we are ready to be received by that dirt floor, we do so, as George Bernard Shaw said, "thoroughly used up."
If you liked this post, please leave a comment and/or share it with your social networks using the buttons below.
Your companion on the path to transformation,
TMan
 Ted A. Moreno
Certified Hypnotherapist
Success Performance Coach
Specializing in Your Success
www.TedMoreno.com
 (626) 826-0612
FEEL FREE TO — USE THIS ARTICLE IN YOUR EZINE, WEB SITE OR BLOG. Just let me know that you are, and include the following with it:
Ted A. Moreno is a Certified Hypnotherapist and Success Performance Coach. Ted empowers his clients to transform their lives by helping them reach their goals of success, abundance, personal development, health and happiness. To learn more, visit www.TedMoreno.com/blog
https://tedmoreno.com/wp-content/uploads/2011/07/800px-Waves_in_pacifica_11.jpg
543
800
Hypnotherapy
https://tedmoreno.com/wp-content/uploads/2020/05/The-Moreno-Method-Ted-Moreno-300x96.jpg
Hypnotherapy
2011-07-27 23:12:15
2018-05-31 03:36:34
Every Day You Die, Every Day You Are Born